Value Stock Players.comhttps://valuestockplayers.com/
Sitting Around the Table
Mercury Systems
| | |
| --- | --- |
| Symbol | MRCY |
| Price | $35,61 |
| 52 Weeks | $28 to $59 |
| DJIA         | 33128 |
| NASDAQ   | 13236 |
| S&P 500     | 4264 |
| Oil           | $84.58 |
| Gold        | $1840 |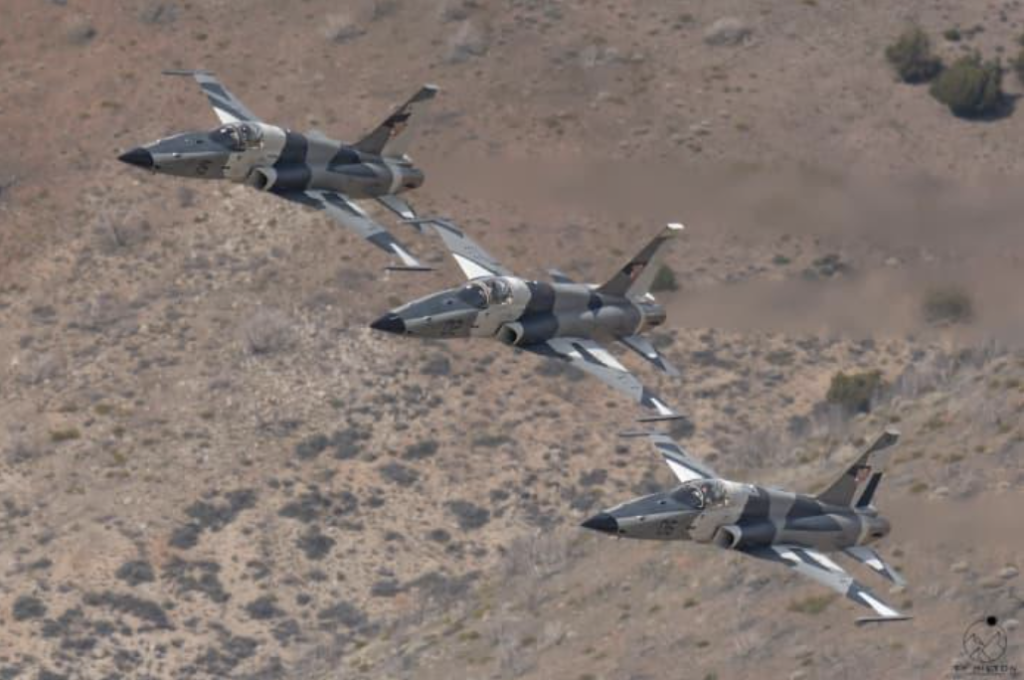 Mercury Systems specializes in electronics and chips for the aerospace and
defense industries of the U.S. and its allies.
There are not too many things certain in life. Surely one of them is the continued growth of the defense industry in the United States. President Eisenhower in January of 1961 warned us about the military industrial complex in perhaps the most important speech of his long peaceful Presidency. Historians think his period in office was boring. He ended the Korean War. The Russians were kept at bay. Nobody screwed with the United States for eight years, and they call it boring. We beg to differ. The one thing he did get completely right was his understanding of the incestuous relationship between the military and the country's defense contractors. Its gone on for more than 60 more years and will continue indefinitely. One could argue that with the advent of the war in the Ukraine, the contractors are going to do better than ever.
The war is cleaning out inventories of every NATO member and we are the biggest boys in NATO. This means that those inventories at some point will have to be replenished either with the same types of weapons or new types of weapons. There are a couple of ways to play the defense stocks. One is to find the very best ones, buy it and hold it and hitch your wagon to a star and ride it for several years. We have a different notion. We believe you find a fabulous company; wait for it to stumble and then decide if this company is going to come back into vogue.

You not only capture the spread of the stumble but then you are back on board for the regular ride to the top again. Mercury Systems fits this second mode and we are writing it up today. It was a stock market darling trading into the 90s in the last two years and then the stumble. 
Everyone goes through growing pains, and defense contractor Mercury Systems is suffering from them in a big way. Now a new CEO has the chance to help the struggling company mature into what management—and investors—always envisioned.
Based in Andover, Mass., Mercury (ticker: MRCY) specializes in electronics and chips for the aerospace and defense industries of the U.S. and its allies. Mercury says it has more than 300 programs with some 25 defense contractors, and its products are found in F-16, F-18, and F-35 fighter jets; Predator and Reaper unmanned aerial vehicles; and RTX 's (RTX) Patriot surface-to-air missiles, to name just a few.
Where it once specialized in simpler circuits, switches, and sensors, Mercury Systems has been moving up the value chain from components to entire subsystems—a transition that requires spending billions on mergers and acquisitions and research and development. The company has made 14 acquisitions since 2016, including firms that make aircraft display systems, radio-frequency components, ruggedized computers and servers, and flight control units.
Mercury's plan on paper has been to combine disparate components into larger subsystems to sell to its defense contractor clients—boosting sales and profit margins.
It's a good strategy because when you're a subsystem provider, it's a stickier business than just selling individual components. It was a smart play and still is, but it just wasn't executed as well as Mercury hoped.
Mercury probably bit off more than it could chew, while COVID-19 supply-chain disruptions made the situation worse. Earnings in its latest fiscal year dropped 54%, to an adjusted $1 per share, while revenue was close to flat, at $974 million.
Sitting Around the Table
Mercury Systems
Symbol MRCY
Price
Range 52 WeeksDJIA
NASDAQ
S&P 500
Oil
Gold
Mercury Systems (MRCY / Nasdaq)
Mercury's stock, meanwhile, has tumbled from a closing high of $92.80 in April 2020 to $44.74 at the end of 2022, before slumping to $31.50 in June after the company announced that an attempt to sell itself, begun at the behest of activist investors Starboard Value and Jana Partners, would end without a deal. That is always a disappointment.
That's where the new management comes in. Jana pushed to add Bill Ballhaus—a trained aerospace engineer with a career at a number of major defense contractors—to Mercury's board last year. He took over the CEO and president roles on an interim basis in June, positions the company made permanent last month.
Mercury also has a new chief financial officer—David Farnsworth, formerly of Raytheon—and several new board members. It will be their job to turn around stalled programs under development that have been tying up resources and weighing on overall profits.
Mercury Systems / MRCY
Aerospace and defense electronics contractor
| | |
| --- | --- |
| Headquarters | Andover, Mass. |
| Recent Price | $37.99 |
| 52-Wk Change | -20.2% |
| Market Value (bill) | $2.2 |
| 2024E Sales (mil) | $976 |
| 2024E Net Income (mil) | $77.8 |
| 2024E EPS | $1.33 |
| 2024E P/E | 28.6 |
E=estimate, Note: The fiscal year ends in June.
Ballhaus the new CEO has an outstanding track record executing turnarounds and driving shareholder value and comes in with a head start having been on the board for a year, and he is highly aligned with shareholders with his compensation plan.
Ballhaus calls fiscal 2024 a "transition year," with revenue about flat but profits and cash flow steadily improving through the period. This is not uncommon in businesses that grow rapidly via acquisitions. At Mercury, the immaturity and lack of full integration of key functional areas have led to the serious challenges the company experienced forecasting business performance over the past several quarters. We were impressed on a conference call when the new CEO said, "Maturing in these areas is doable, within our control, and underway."
Those operational improvements should start showing up in the numbers in coming quarters. Sales won't grow much in the new fiscal year—management guidance calls for $950 million to $1 billion in revenue in fiscal 2024, and Wall Street analyst consensus splits the difference—but profits are forecast to rebound 33%, to $1.33 per share. That's due to tighter integration and oversight of Mercury's acquired operations and other cost-cutting measures, which will help lower expenses by some $21 million this fiscal year and improve profit margins, the company says.
The key to the turnaround, though, will be getting troubled programs back on track. Just 20 programs subtracted some $56 million from Mercury's fiscal 2023 adjusted earnings before interest, taxes, depreciation, and amortization, or EBITDA, which would have been $188 million without them.
Those programs have also been a drain on cash flow due to a buildup in inventory, with the company's working capital totaling 65% of revenue last fiscal year, up from 35% in fiscal 2020. Once those programs—and the R&D dollars spent on them—begin to generate sales, Mercury can release that working capital into free cash flow. Margins should expand as well, and management is targeting a return to low-to-mid-20% adjusted EBITDA margins "over time"—their words—after a dip to 14% in fiscal 2023.
The market doesn't appear to give Mercury much credit for its ability to figure out its engineering roadblocks and grow up. Shares, at $37.93, currently trade for about 28 times 12-month forward earnings, a discount to the 30-plus times that they received in 2019 and 2020, despite what should be trough profits. It wasn't that long ago that Mercury was compounding earnings at a double-digit rate and trouncing the market and its peers' stock performance.
It's not hard to imagine a world where Mercury matures—and if it does, shares could double in the next two years, especially if they follow earnings growth higher and regain their premium valuation multiple.
Growing up may be painful, but for Mercury Systems stock, it should be worthwhile and we like it.
Your Friends At
ValueStockPlayers.com
A referral is the best compliment